Here for your Vision - Rick's Story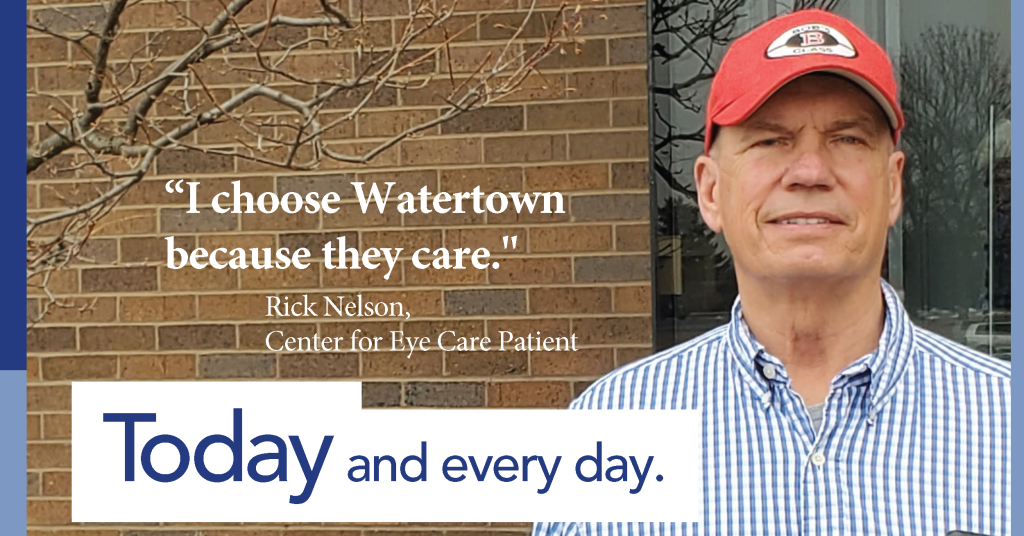 I started seeing Dr. Met at Watertown Regional Medical Center because the retina specialist I previously saw had retired and the Center for Eye Care took my insurance. I continue to go there, even though my insurance has changed, and I could go somewhere closer to me, because of the care I receive and the amazing people who care for me.
About five years ago, shortly before I retired, I started to have problems with my vision. One of my eyes was a lot darker than the other and it made everyday activities more difficult. After going to the Center for Eye Care, Dr. Met was able to diagnose my problem as Macular Degeneration and along with his team, they set-up an injection treatment program for me.
The injections I receive are available right in the comfort of the Center for Eye Care and are performed by Dr. Met and his staff. They started as a monthly treatment but because of the success we've had, we have started to spread them out more now. After each injection, I can see better, which allows me to continue doing the things I love like driving and reading the paper.
With all the appointments I've had at the Center for Eye Care through the years, I'd expect there to be some hiccups along the way, but I haven't had any problems. My appointments are always on-time and Dr. Met, and the staff members have all been great to me. Whether they are working with me that day or not, they make sure to take the time to say hi and make me feel comfortable and welcome each time I come in.
If someone asks, I make sure to let them know about the care I've received at Watertown Regional Medical Center and the Center for Eye Care.
Read All Posts