Comprehensive Care Close to Home
Watertown Regional Medical Center is Chest Pain accredited by the American College of Cardiology. Our comprehensive Heart and Vascular care focuses on all facets of the heart during every step of the process, including diagnostic testing, treatment, monitoring, and education. If you have questions about your heart health but aren't quite sure where to begin, start with a heart health assessment and learn more about any risks you may have for heart-related conditions.
Next Steps
Find a Doctor
Need help finding a Doctor or Cardiologist? We can help.
Find a Doctor
Our Location
Heart & Vascular Center
125 Hospital Drive - First Floor
Watertown, WI 53098
View Location
Heart Attack Symptoms
Learn more about the early signs and symptoms of a heart attack.
Learn More
Heart Related Treatment Options
Angioplasty
Arrhythmia management

Irregular heartbeats
Atrial fibrillation
Tachycardia
Ventricular fibrillation

Cardiac Rehabilitation
Cardioversion
Carotid and Peripheral Blood Vessel
Revascularization
Endoscopic Surveillance
Limb Salvage
Pacemakers
Renal Stenting
Stents (Drug-Eluting Stents)
Varicose Vein Therapy (Minimally Invasive)
Vena Cava Filter
Heart Attack Warning Signs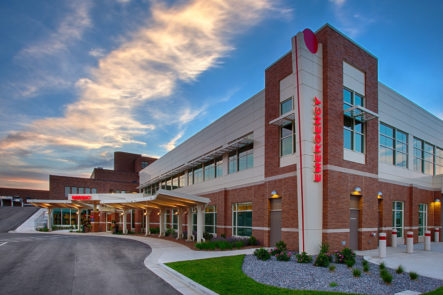 Pay attention to your body and call 9-1-1 or have someone take you to the Emergency Department immediately if you experience any of these heart attack warning signs:
Chest discomfort. Most heart attacks involve discomfort in the center of the chest that lasts more than a few minutes, or that goes away and comes back. It can feel like uncomfortable pressure, squeezing, fullness or pain.
Discomfort in other areas of the upper body. Symptoms can include pain or discomfort in one or both arms, the back, neck, jaw or stomach.
Shortness of breath. This may happen with or without chest discomfort.
Other heart attack signs. These may include cold sweat, nausea, lightheadedness, palpitations, paleness, weakness/fatigue, or dizziness.