Here for your Heart - Richard's Story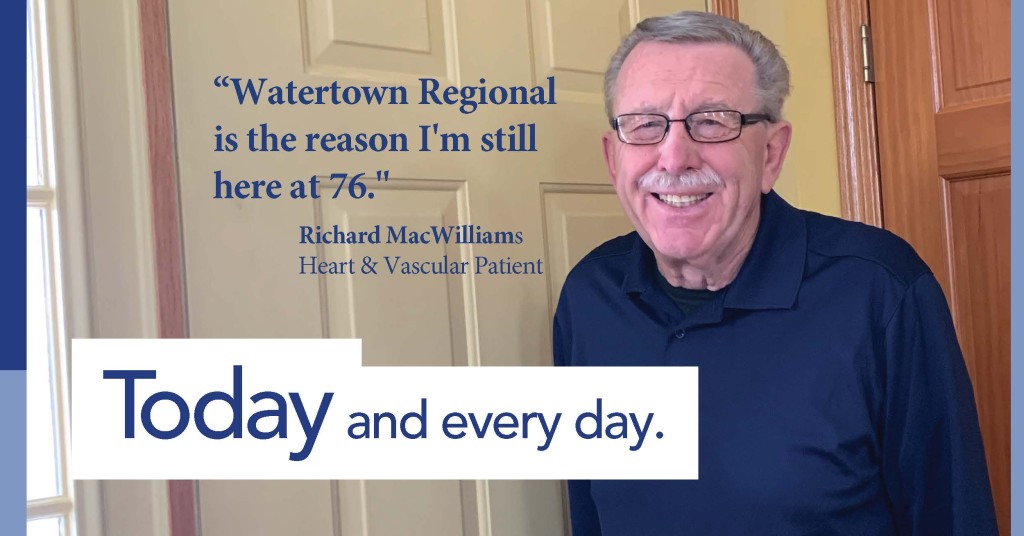 Dr. Shammo's caring attitude and positive encouragement has been evident since our first meeting, which was not scheduled.
Several years ago my family physician had a chest monitor on me for 48 hours, checking for shortness of breath. The results were turned into Watertown Regional Medical Center's Heart & Vascular Clinic for evaluation. Dr. Shammo walked by when it was being looked at and asked which of his patients it belonged to. The technician answered it had just been turned in and it was not for a current patient. Dr. Shammo called me immediately, introduced himself, and saw me the next day.
He described my heart condition and started an immediate treatment program. As my heart condition progressed, he took things one step at a time, each step designed to keep me from getting worse and actually improving. These steps included a drug treatment program, pacemaker, open heart valve repair and defibrillator, he referred me to needed specialists, while giving me positive encouragement with each step and confidence it would all be good.
While following his treatment program, it helped me survive an 18-day hospitalization at Watertown Regional Medical Center for COVID-19 and allowed me to return to my wife, family, and friends. In the many years of his care, I have been able to maintain an active lifestyle adapted to my heart condition. I can still go for long walks, chase grandkids, travel, hunt and fish.
My wife loves him for keeping her informed and considers his knowledgeable and positive care as the reason I'm still here at 76. In a time of patients being numbers and scheduled in and out in a hurry, he always takes time with me and leaves me feeling positive about my future after every appointment.
Read All Posts