Area Couple Donates CuddleCot to Watertown Regional Medical Center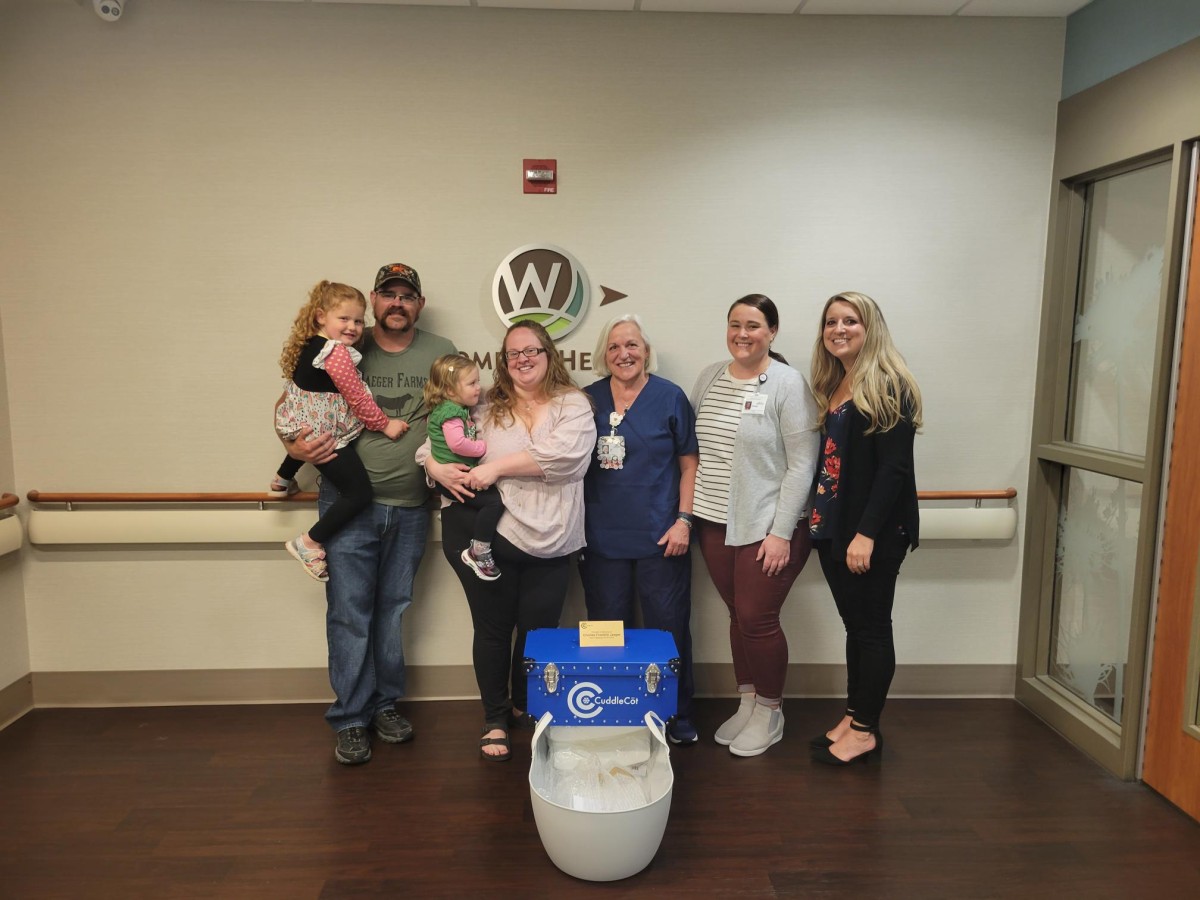 Watertown, WI – After experiencing heartbreak in their personal lives, a local couple recently decided to give back to others who might end up in a similar situation. Megan, Jason, and the Jaeger family donated a CuddleCot to Watertown Regional Medical Center to help families who may be grieving the loss of a newborn or stillborn child.
On March 26th, 2018, Megan and Jason received the most devastating news while in labor. Their son, and first baby, no longer had a heartbeat.
"Understandably, we wanted to keep our little boy, Charles Franklin, with us as much as possible," said Megan. "We would only have a few short days in the hospital, while I recovered from a C-section, to snuggle him, memorize every detail of his precious face, and fit in a lifetime worth of love. However, the hospital we were at had no way to keep the baby cool."
Enter the CuddleCot, which, according to the manufacture's website, is a small, portable, lightweight cooling unit that keeps the baby cool and extends the time before changes and signs of deterioration occur. The extra time gives grieving families experiencing the loss of their baby at any age or gestation more time to spend with them.
"We wanted to donate this CuddleCot to Watertown Hospital's OB unit in honor of Charles's fifth birthday," said Megan. "We hope they can use it for families going through this horrible time. Giving them the gift of time with their precious baby by allowing the baby to stay in their room, while staying cool. The Cuddle Cot is an invaluable way to help these families grieve."
Flexmort, a company based in the UK, is the manufacturer of CuddleCots which are used in over 90% of hospitals in Great Britain and Ireland. They began distributing them to the U.S. in 2014 but many U.S. hospitals still do not have a CuddleCot to use.
"We hope that Watertown can be a pioneer in using this tool to help those grieving," said Megan.
Read All Posts