Today's Healthcare Heroes | Tanya Kufalk, Center for Women's Health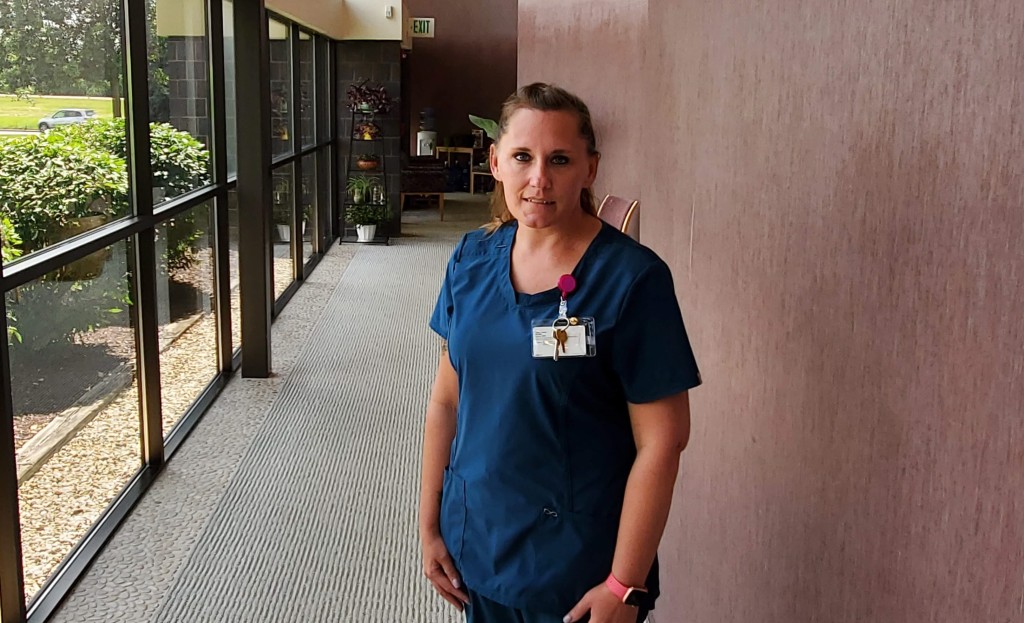 What is your position/department?
I am a Registered Medical Assistant at the Center for Women's Health.
What does a typical day look like in your position?
On a typical day, I room OB and GYN patients, assist the doctors with minor procedures, and complete office tasks like informing patients of results, refilling prescriptions, and assisting the patients with scheduling upcoming appointments.
How long have you been at Watertown Regional Medical Center? Have you always been in the same position?
I've worked for Watertown Regional Medical Center about 4 ½ years now, all coming at the Center for Women's Health.
What was your inspiration for getting into healthcare?
I've always enjoyed helping people, putting a smile on someone's face, and making tough situations a little easier. Working with our patients at the Center for Women's Health gives me a great opportunity to do this.
What's new in your department? Are there any new technologies being utilized?
We have 2 new OBGYNs, Dr. Kaci Axelson and Dr. Melissa Nehls, starting at the Center for Women's Health in September. We are all excited for these upcoming changes and look forward to welcoming them to the team.
Why do you believe patients can Count on Watertown Regional Medical Center for safe and quality care?
We do our best to provide quality and compassionate care to all of our patients. We treat our patients like they are family. Many patients are dealing with sensitive medical issues or pregnancies. So, we hope to help reassure our patients and make them as comfortable as possible. It's a pleasure being part of a pregnant patient's journey from beginning to delivery.
What do you enjoy most about working at Watertown Regional Medical Center?
My coworkers are like another family. We help each other through work and personal situations. Its truly a friendly and warm place to work. I'm proud to say I work with such amazing people.
What are some of your interests outside of work? What is your favorite local gem in the Watertown area?
Racing is a big interest in my family. My boyfriend and son both race so we spend the majority of our weekends at the track. I also enjoy crafting, reading, and spending time with my family.
Read All Posts