Today's Healthcare Heroes | Mandy Carpenter, Receptionist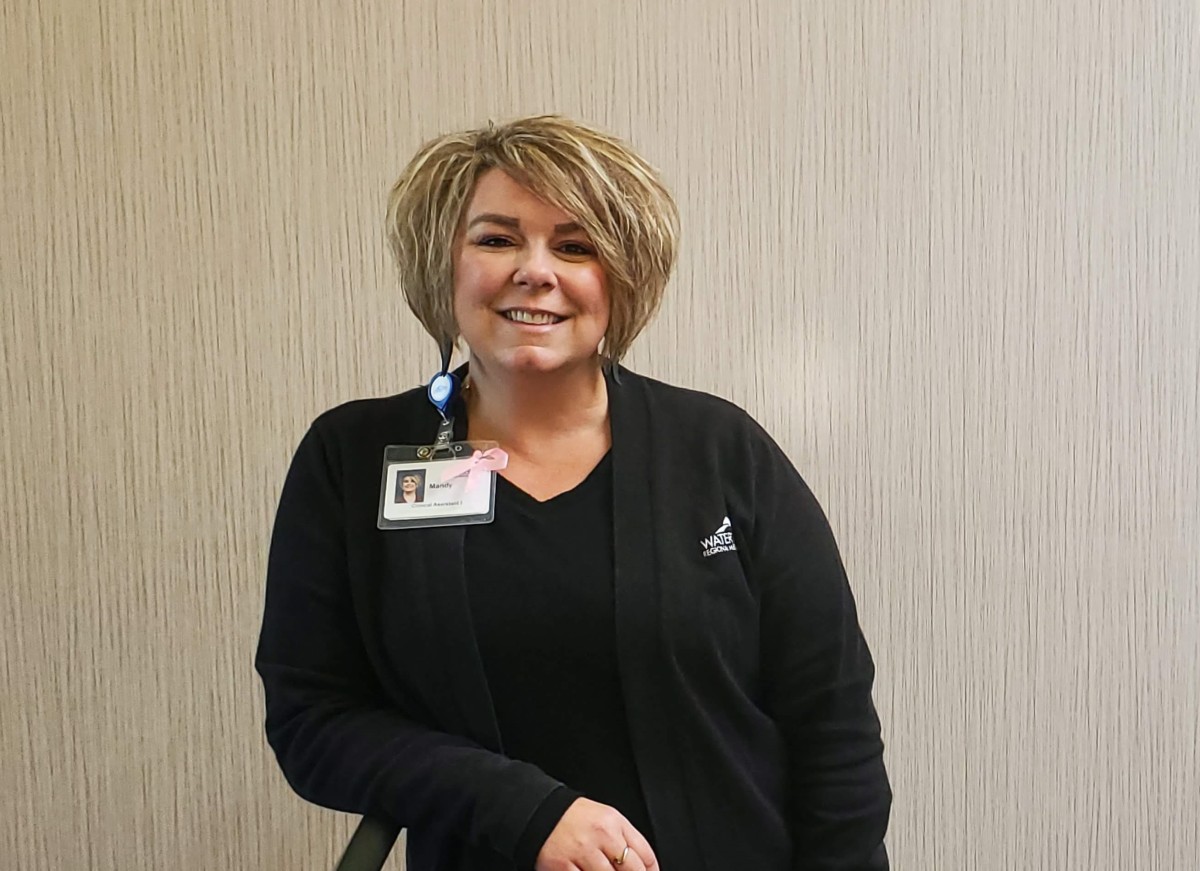 What is your position/department?
I work as a Receptionist in the Occupational Health Department.

What does a typical day look like in your position?
I answer the phone, schedule appointments, and check in patients. I answer different questions regarding drug screens and breath alcohol testing for employers and patients. Lots of emails all day!!! I also do some of the services in our office to help keep the flow moving. I was just elected to be the trainer for the employees who will be doing the drug and alcohol testing. I also order supplies for the office, help get patients get to different parts of Watertown Regional Medical Center, prepare patient charts, and complete LOTS OF PAPERWORK.
How long have you been at Watertown Regional Medical Center? Have you always been in the same position?
I have worked in Occupational Health for almost 4 amazing years. I started out at a different clinic doing a split role as receptionist/clinical support. As I was doing that, I quickly discovered that I LOVE being a receptionist or "front desk operator" as I like to call it.

What was your inspiration for getting into healthcare?
I love to interact with and help people which is why I've always chosen work in the healthcare field.

What's new in your department? Are there any new technologies being utilized?
We just started to offer student sports physicals in Occupational Health. This is exciting because there are not a lot of places around Watertown that offer these. It's a $65 out of pocket expense due at the time of appointment. If someone is interested, they can call 920.262.4253 to schedule a time. I'll probably be the one to answer the phone :).
Why do you believe patients can Count on Watertown Regional Medical Center for safe and quality care?
We have the most caring, devoted, and polite employees at Watertown Regional Medical Center.

What do you enjoy most about working at Watertown Regional Medical Center?
I work in the most amazing department. My co-workers are absolutely incredible. We get along so well and the flow in the department is so smooth every day. We never have a bad day at work.
What are some of your interests outside of work? What is your favorite local gem in the Watertown area?
Outside of WRMC, my family loves to be on our boat, when the weather is warm enough. We travel to several different lakes for our water adventures. (Very warm weather kind of people). I love to spend time with family and friends. I also love to shop, specifically shoe shop!!!!!! When we are in Watertown for dining, we love to go to El Mariachi or I also love Sake House.
Read All Posts