Today's Healthcare Heroes | Cynthia Chartier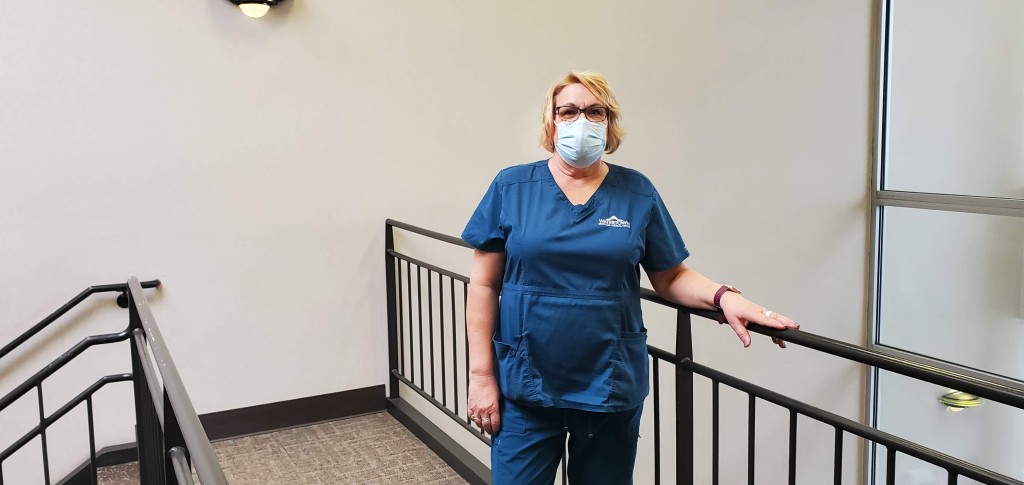 What is your role and Department?
I work at the General Surgery Clinic as an LPN.

What does a typical day look like in your position?
I help the general surgery team with rooming patients, post-op follow-up care, telephone triage, and assist physicians with procedures and office visits.

How long have you been at Watertown Regional Medical Center? Have you always been in the same position?
September was my two year anniversary at Watertown Regional Medical Center. Before coming to the General Surgery Clinic in October, I worked for 2 years as an LPN at the Center for Women's Health.

What was your inspiration for getting into healthcare?
I have been in healthcare all my adult life, starting as an NA and MA and now working as an LPN. Its all I know and I wouldn't change it at this point.
What's new in your department? Are there any new technologies being utilized?
I've learned a great deal working in general surgery regarding different surgeries/procedures being done, including wound care treatments. I also have learned about the NEW da Vinci robotic surgical system in the OR. It's amazing what providers can do with this technology.

Why do you believe patients can Count on Watertown Regional Medical Center for safe and quality care?
We strive for excellence in healthcare. With the ongoing pandemic and staff shortages we all are responsible for our patients safety and for providing a high quality of care. This helps us hold each other accountable.

What do you enjoy most about working at Watertown Regional Medical Center?
I enjoy my good working relationship with the general surgery providers, the comradery and finding some laughter in the day with my co-workers, and the pride I feel being able to work in our local community hospital and provide great care for the people of Watertown and the surrounding communities.
What are some of your interests outside of work? What is your favorite local gem in the Watertown area?
I love gardening, music, and enjoying social activities. My favorite time of the year is enjoying the music, food and fun at Riverfest!
Read All Posts