Today's Healthcare Heroes | Kelly Weide, Medical Assistant Directions Counseling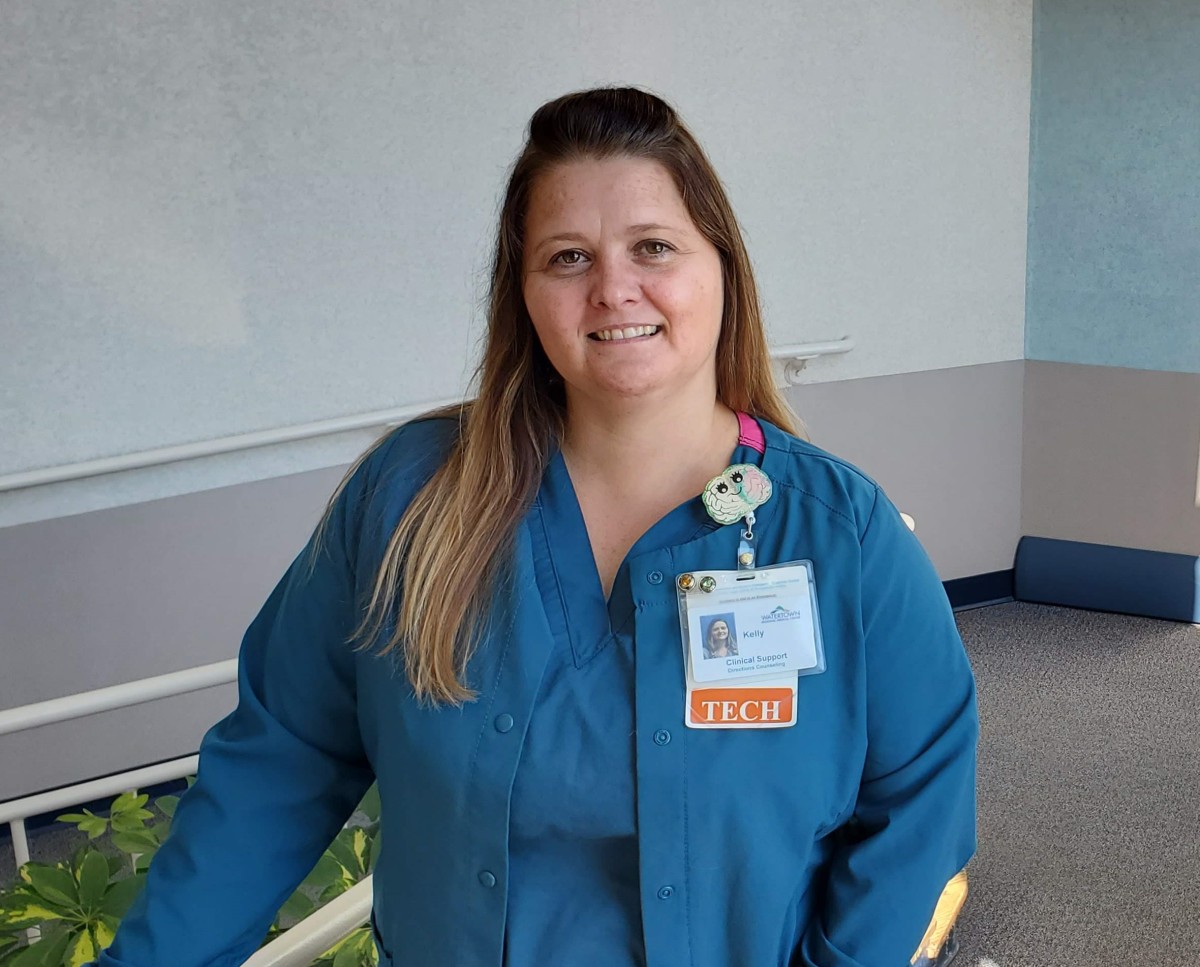 What is your position/department?
I am a Medical Assistant at Directions Counseling Center.
What does a typical day look like in your position?
A typical day is filled with taking vitals, pre-charting, processing referrals, making calls, and the most important is talking one-on-one with patients to establish or update patient's medical history.

How long have you been at Watertown Regional Medical Center? Have you always been in the same position?
I have been at Watertown Regional Medical Center for 6 to 7 years. I haven't always been at Directions, other departments I've worked in include the Senior Behavioral Health Unit (SBHU) and the Neurology clinic.
What was your inspiration for getting into healthcare?
I have always found one of my blessings to be the ability to care for others. This job gives me a great opportunity to do so.

What's new in your department? Are there any new technologies being utilized?
I'm new to my role at Directions Counselling but we are definitely using telehealth more often than previously. In the past few years, we have been able to enhance care through the use of this technology, allowing us to reach and care for more patients in a safe and convenient way.
Why do you believe patients can Count on Watertown Regional Medical Center for safe and quality care?
Watertown Regional Medical Center recruits highly qualified providers, leaders and staff to coordinate individual care for our patients. Patients can trust that the people taking care of them have their best interest in mind.
What do you enjoy most about working at Watertown Regional Medical Center?
I enjoy working here because there is no greater reward then serving others, and making a positive effect to the lives of other. WRMC has offered me flexibility, advancement, and the ability to have work-life balance.
What are some of your interests outside of work? What is your favorite local gem in the Watertown area?
When I'm not working I love spending time with my husband, children, and dogs. We enjoy puzzles, going to the movies, riding bikes, and playing bean bags. I enjoy stopping at Latte Donatte for coffee and a sweet treat!
Read All Posts