Today's Healthcare Heroes | Jessie Nass, Float RN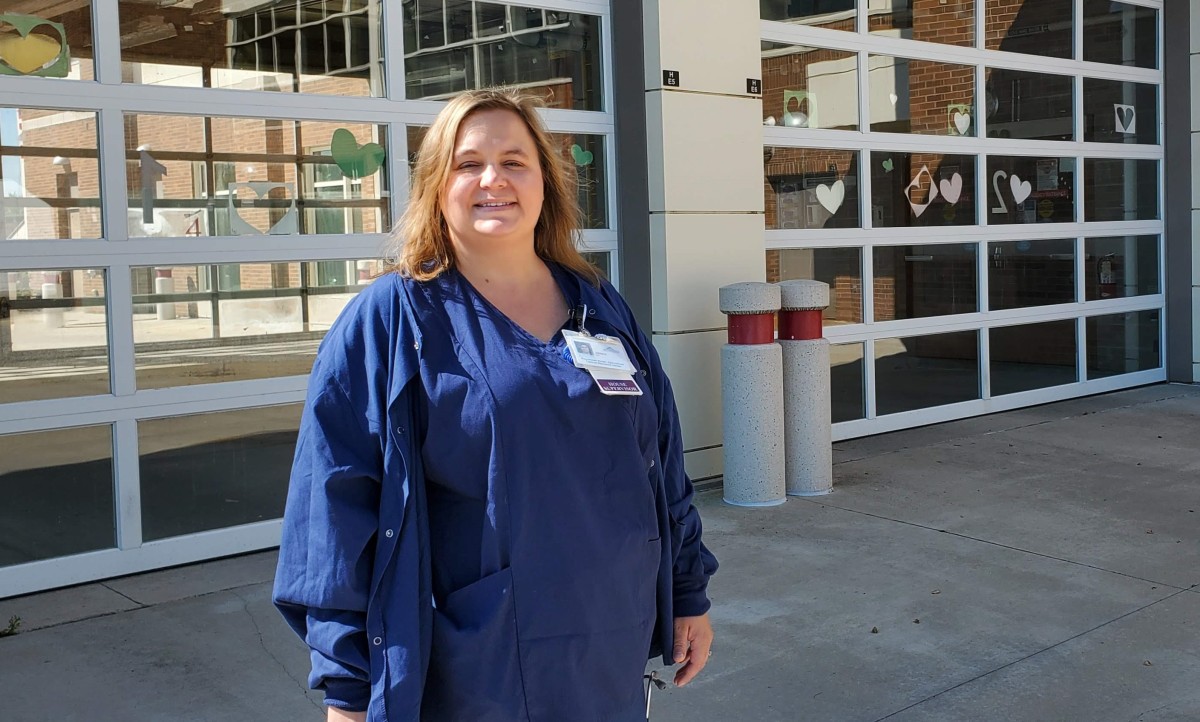 What is your position/department?
I am a float RN in the Clinical Resource Center. I am also the new Chest Pain Coordinator, which gives me the opportunity to educate the community about heart attack symptoms, a key component in helping Watertown Regional Medical Center maintain their Chest Pain Accreditation.
What does a typical day look like in your position?
Well, that depends on the department I'm working in! I float between the Inpatient, ICU, ER, Women's Health and Cath Lab units. I also dabble in the House Supervisor role and I have tasks that need to be completed as the Chest Pain Coordinator. Each day is different and I love it!
How long have you been at Watertown Regional Medical Center? Have you always been in the same position?
I have been here at WRMC since December of 2017 as a float nurse and have been adding different units to the places I float ever since! Prior to working here in Watertown, I worked at hospitals in Mequon, Milwaukee and Toledo, Ohio.
What was your inspiration for getting into healthcare?
I don't remember ever not wanting to be nurse. I would have to say that the person who inspired me to go into nursing is my Aunt Cynthia. She encouraged and supported me all the way through nursing school and even still now. The other inspiration was watching the great care and compassion the nurses gave to both of my grandmothers when they were sick in the hospital and ready to go to heaven. I wanted to be able to care for people when they needed help the most.
What's new in your department? Are there any new technologies being utilized?
Lots of great things are happening here at WRMC! We have 2 great new OB/GYNs. We are offering our in-person birthing and breastfeeding classes for the first time since the start of COVID to the community again. We continue to offer 24/7 heart attack care and the Cardiac Cath Lab used in this procedure is getting an update sometime in the near future.

Why do you believe patients can Count on Watertown Regional Medical Center for safe and quality care?
Patients can count on us because we care about our community. Every employee in this hospital is important and vital for making this happen. I would let the doctors and nurses take care of me and my family any day! And in fact, they have!
What do you enjoy most about working at Watertown Regional Medical Center?
I love working here for so many reasons. I can't imagine another job where I get to do all the things I do. For me, this is the best job ever! I love caring for the members of this community. My coworkers are all fantastic and I know that I can always count on them. My manager, Megan Wierschke, is simply amazing. Hands down, the best manager I have ever had. But I have to say, one of my favorite things is getting to work alongside my sister, Gretchen. Never in a million years did I ever think we would ever work together. It's such a privilege and a blessing to work with her. She is pretty amazing too!

What are some of your interests outside of work? What is your favorite local gem in the Watertown area?
Outside of work, I love being with my husband, Tim, and our 4 boys. When I am not chauffeuring my boys to all their sporting activities, I enjoy working in my garden, volunteering at my church, walking my dog and working on my latest craft project.
I don't live in Watertown but I have many fond memories from visiting my grandparents here. We would always go to Riverside Park and feed the ducks. I remember when the wooden playground was built and we thought it was the coolest thing ever! Grandpa and Grandma introduced us all to Berres Brothers Coffee and now our family is addicted to it. When I lived in Ohio and came back to visit, people always asked me to bring Berres Brothers back!
Read All Posts