Healthcare Heroes - Lisa Blumer, EVS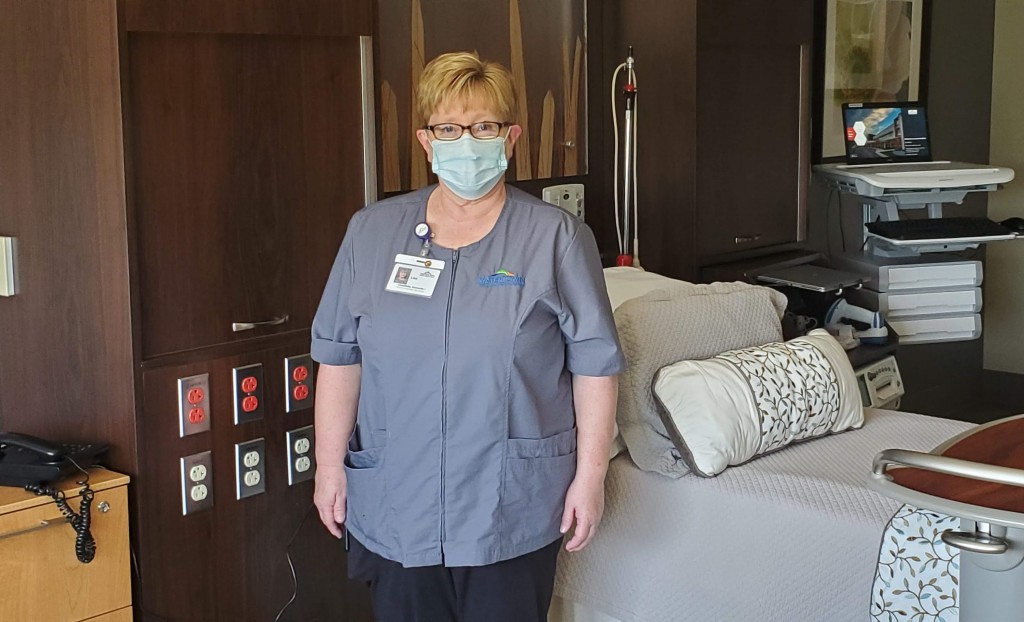 What is your official Title?
Environmental Services Technician. The two main areas I am tasked with keeping clean and sanitized are day surgery and women's health/OB.

How long have you been at Watertown Regional Medical Center? Have you always been in the same position?
I have been with Watertown Regional Medical Center for seven years but I haven't always been tasked with cleaning and sanitizing the same areas. I really enjoy the two areas I am in now, mostly because of the amazing staff I get to work with. I've also been doing this job long enough that the routine is easy, although new challenges arise often that make each day unique.

What do you enjoy most about working at Watertown Regional Medical Center?
I love the staff I get to work with in both areas of the hospital. They are phenomenal at what they do and I enjoy watching them work. I also like that they make me feel like I'm an important part of their team. Cleanliness and making sure people don't get sick after a visit to the hospital is an important part of what I do. It's nice to know that I am contributing something important to this hospital and community.

What was your inspiration for getting into healthcare?
I'm an educator by trade and spent a little over 20 years working in education. When I decided to switch careers, I wanted to do something that still contributed to our community. Throughout my life, cleaning has always been my default job, including helping me through college, so it seemed like a natural fit. I like what I do and I believe this hospital will be here as long as I need a job, which is important for peace of mind.

What would you say to somebody wanting to get into your profession?
If you're looking for something that is part of a bigger picture (hospital and the specific areas you're working in), being in EVS at Watertown Regional Medical Center is a great opportunity. One trait you need to succeed is a good work ethic. You also need to be self-motivated and be willing to go the extra mile. We attempt to give plenty of training to make sure everyone is up to hospital cleaning standards.

What do you enjoy doing when you're not at work?
I enjoy music so I enjoy listening to music or playing the piano. I also like spending time with friends and going out for coffee and shopping trips.

What is your favorite place in the Watertown area?
I like going any place on the river, I love the water. I also like supporting local businesses, including Berres Brothers and Ava's A Posh Boutique.

What does working for a CMS "Five-Star" Hospital mean to you?
It means that we have a great team of employees that work together throughout every aspect of our organization, all with the common goal of making sure our patients have a good experience and receive quality care.
Why do you believe patients can Count on Watertown Regional Medical Center for quality care?
The entire EVS staff takes pride in making sure we maintain a safe and clean environment. We have a core group of us that have been here a long time and we care about what we do and the people we take care of. We make sure that no corners are cut and everything is clean and sanitized up to the standards they need to be. Our safety and quality grades reflect this mindset.
Read All Posts