Healthcare Heroes | Courtney Cushman, RT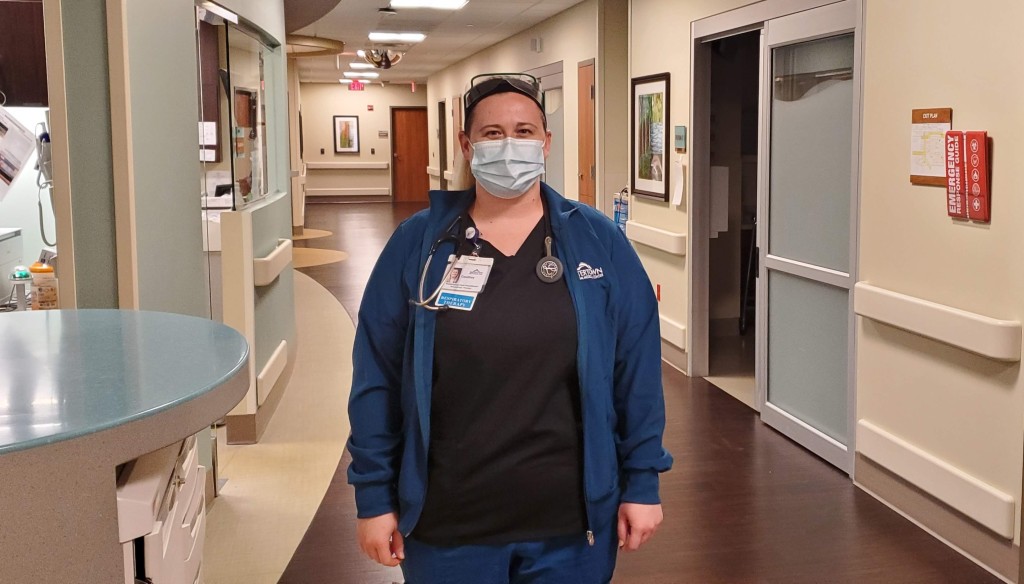 What is your official Title?
Respiratory Therapist (RT)

How long have you been at Watertown Regional Medical Center? Have you always been in the same position?
I started at Watertown Regional Medical Center 1.5 years ago but have been a Respiratory Therapist for 3.5 years. Prior to working at WRMC, I worked at a level 1 trauma center in Milwaukee.
What do you enjoy most about working at Watertown Regional Medical Center?
I enjoy the positivity and teamwork between coworkers here at WRMC.

What was your inspiration for getting into healthcare?
My dad because he is in the medical field and growing up I watched him help a lot of people. Because of this, I always knew I wanted to work in a hospital setting.

What would you say to somebody wanting to get into your profession?
As an RT you will see people of various ages from newborn to geriatric. Usually, we see people at their worst. We go to all medical emergencies and provide ventilator and airway management and give nebulizers to people who are in distress. We cover the whole hospital including urgent care and the emergency department. The most gratifying part of being an RT is watching your patients leave the hospital in better condition than when they came in.

In order to become a Respiratory Therapist, I received a two-year associate's degree from Madison College (formerly known as MATC). After completing my degree I had to take two board exams in order to become a Registered Respiratory Therapist. I also have multiple certifications including Advanced Cardiac Life Support (ACLS), Basic Life Support (BLS), Neonatal Resuscitation (NRP), and Pediatric Life Support (PALS).

What do you enjoy doing when you're not at work?
Spending time with friends and family.

What is your favorite place in the Watertown area?
Usually you will find me at Watertown Bowl participating or watching a bowling league. I like to enjoy Berres Brothers coffee every day!

What does working for a CMS "Five-Star" Hospital mean to you?
It gives me a good feeling knowing we are providing the best care and making patient needs a priority.
Why do you believe patients can Count on Watertown Regional Medical Center for quality care?
The providers, nurses, respiratory therapists, and all support staff at WRMC are always making patient needs a priority. I see this first-hand every day at work and it's backed-up by our quality scores like the CMS five-star rating.
Read All Posts