Watertown Regional Medical Center Launches New Remote Patient Monitoring Program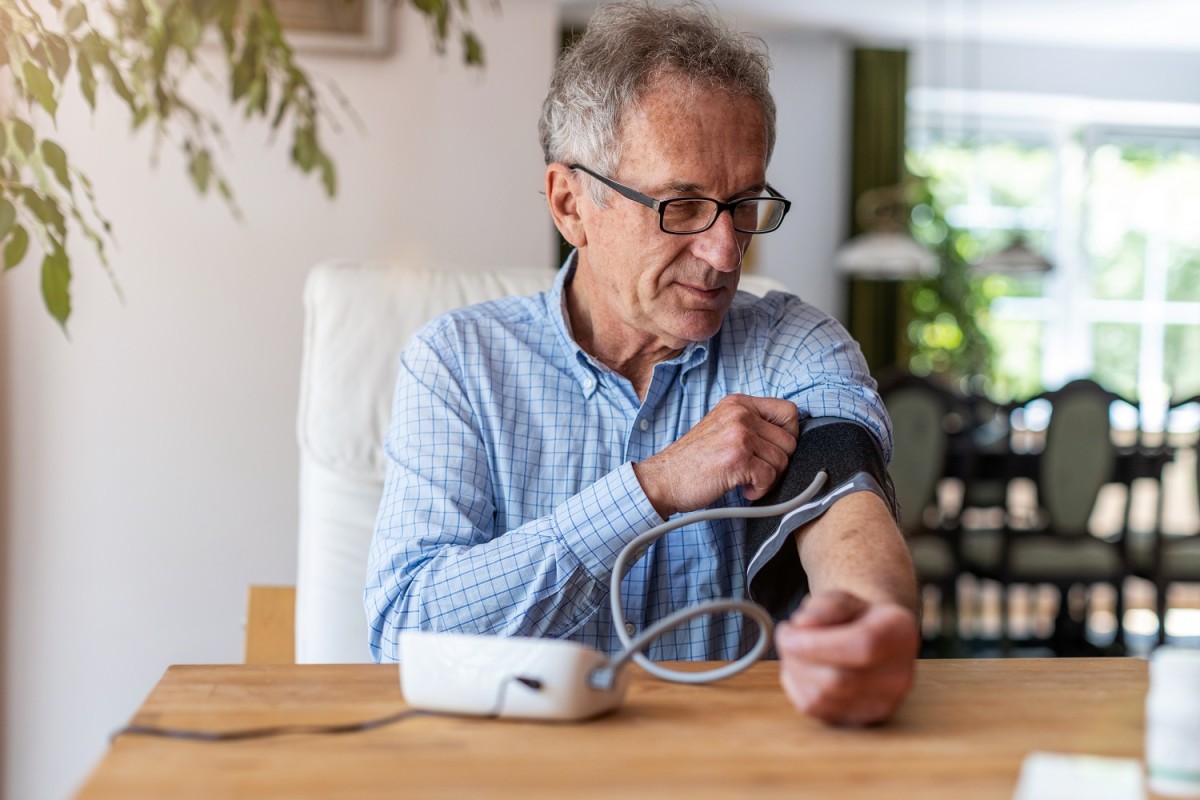 New technology helps improve access to care and enhance patient health outcomes
WATERTOWN, Wisconsin – Watertown Regional Medical Center (WRMC) recently launched a new remote care management program for patients with chronic conditions like hypertension (high blood pressure) and heart failure. Through technology, this program delivers personalized care and intervention-as-needed, from the comfort of home by collecting, analyzing, and responding to patient's vitals daily.
Chronic conditions like hypertension and heart failure are among the leading causes of death and disability in the U.S. and a main driver of healthcare costs. The Centers for Disease Control and Prevention (CDC) reports nearly half of adults in the U.S. (47% or 116 million) have hypertension and about 6.2 million adults in the United States have heart failure. WRMC is committed to providing this vulnerable population with the technological and clinical support to positively impact their quality of life.
"This remote patient monitoring program gives us the ability to help patients monitor and better manage their conditions outside the walls of our hospital, enabling early interventions when necessary and helping to prevent emergency situations," said Dr. Fahad Iqbal, Cardiologist at Watertown Regional Medical Center. "Through daily monitoring of key vitals, we can identify potential health issues before they become more serious and improve patient outcomes through appropriate management of medications and therapies."
Through a partnership with Cadence, a leader in remote patient monitoring and intervention, WRMC cardiologists and family medicine providers will provide qualified patients with cellular-enabled devices, such as blood pressure monitors and weight scales to capture daily vital information from the comfort of their home. Daily readings are then monitored by clinicians for changes in a patient's condition and provide virtual care support when needed.
Although the program will initially serve patients managing hypertension and heart failure, the goal is to expand the program to include patients with other chronic conditions including diabetes and chronic obstructive pulmonary disease (COPD) with the goals of reducing avoidable hospitalizations or visits to a provider's office and increasing overall wellbeing.
"Our team is constantly working to identify ways to improve the health of our community and drive positive patient outcomes," said Dr. Michael Grajewski, Family Medicine Provider at Watertown Regional Medical Center. "This technology acts as an extension of our practice, helping us to deliver comprehensive care for people managing hypertension and heart disease and in the near future, other chronic conditions."
For more information about the new remote patient monitoring program, talk to your primary care provider or cardiologist at Watertown Regional Medical Center. If you don't have a primary care provider, call 920.533.9762 to find one that fits your needs or visit www.watertownregional.com and click on the 'Find a Doctor' tab.
About Watertown Regional Medical Center
Watertown Regional Medical Center (WRMC) has been providing the residents of Dodge and Jefferson counties with excellent healthcare for over 115 years. By placing patients' needs first, WRMC's services have grown to include Emergency Care, Primary Care, Women's Health, Orthopedics and Sports Medicine, Heart and Vascular, General Surgery, Neurology, Pulmonology, Ophthalmology, and many additional services. For more information and to see a complete list of the services offered, visit www.watertownregional.com.
Read All Posts