OBGYNs Starting at Center for Women's Health in September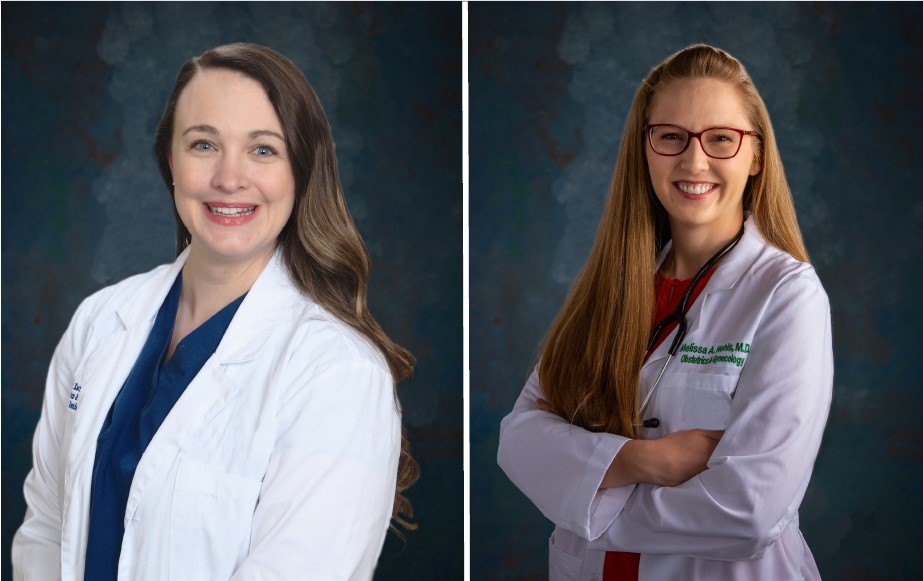 Watertown, WI – Watertown Regional Medical Center is excited to announce the addition of new, full time OBGYNs, Dr. Kaci Axelson and Dr. Melissa Nehls. Starting September 1, they will be providing a broad-spectrum of obstetrics and gynecology care at the Center for Women's Health along with existing providers Dr. Jason McMaster and Dr. Danish Siddiqui.
"We are excited to bring Dr. Axelson and Dr. Nehls to the women of Watertown and the surrounding communities," said Hillary Bielefeldt, Manager at the Center for Women's Health. "A recent survey showed us the importance of offering more options for OBGYNs at CWH and we feel these two doctors will be a great addition to the team."
Both Dr. Axelson and Dr. Nehls have ties to Wisconsin. Dr. Axelson was born in Southeastern Wisconsin and completed her undergraduate degree at Marquette University in Milwaukee. She then received her medical degree from Ross University of Medicine and is finishing her residency back in the Midwest at Beaumont Health in Michigan. She is excited to be coming to Watertown and joining the Center for Women's Health.
"The Center for Women's Health strives to provide knowledge to women and offers them a variety of options for their obstetrics and gynecological needs," said Dr. Axelson. "As a provider who listens to her patients needs and works closely with them to provide comprehensive care, this is a great fit for me."
Dr. Nehls is originally from Kenosha County and completed her undergraduate at the University of Wisconsin – Stevens Point. She then attended medical school at the University of Wisconsin School of Medicine and Public Health. Participating in their rural track, she spent her first two years in Madison and completed her medical degree in La Crosse. She is completing her residency at Marshall University in Huntington, West Virginia. She is looking forward to coming home to Wisconsin.
"Being part of the Wisconsin Academy of Rural Medicine, I always knew I wanted to come back to a smaller community in my home state," said Dr. Nehls. "When I interviewed with Watertown, I really enjoyed the community, the people, and the Center for Women's Health. It felt like home."
Located at 128 Hospital Drive, across the street from Watertown Regional Medical Center, the Center for Women's Health provides a broad-spectrum of women's health services, including annual wellness care, gynecological care, obstetrics and birthing, 3D mammography, bladder health & incontinence, birth control, and menopause care. The birthing center located on the first floor of Watertown Regional Medical Center offers state-of-the-art technology inside spacious and spa-like delivery and recovery rooms.
Scheduling has not yet opened up for these new providers, but a list has been created for anyone who wants to see Dr. Axelson or Dr. Nehls once they start in September. To get your name on the list, or if you are in need of immediate care and want to schedule with a current provider, call 920.262.4825.
If you're looking for more information about the services provided at the Center for Women's Health, go to www.watertownregional.com/womens-health or learn more about the obstetric & birthing services at Watertown Regional Medical Center, by visiting www.watertownregional.com/obstetric-care-birthing.
About Watertown Regional Medical Center
Watertown Regional Medical Center (WRMC) has been providing the residents of Dodge and Jefferson counties with excellent healthcare for over 115 years. By placing patients' needs first, WRMC's services have grown to include Emergency Care, Primary Care, Women's Health, Orthopedics and Sports Medicine, Heart and Vascular, General Surgery, Neurology, Pulmonology, Ophthalmology, and many additional services. For more information and to see a complete list of the services offered, visit www.watertownregional.com.
Read All Posts