Watertown Regional Medical Center Earns 'A' Hospital Safety Grade from Leapfrog Group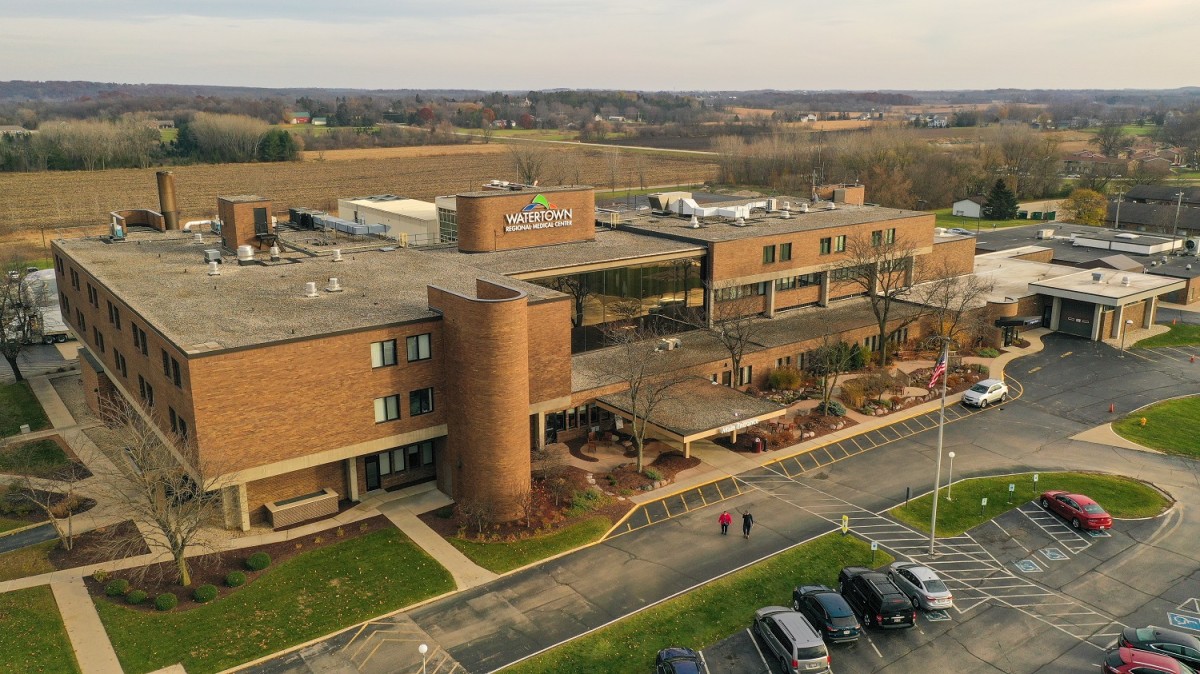 New Grade for Fall 2023 is Leapfrog's highest national recognition for patient safety.
Watertown, WI (November 7, 2023) – Watertown Regional Medical Center received an "A" Hospital Safety Grade from The Leapfrog Group, a national nonprofit group that sets standards for excellence in patient safety and care. This grade represents the sixth "A" earned by Watertown Regional Medical Center in the last eight grading periods.
Leapfrog assigns an "A," "B," "C," "D" or "F" grade to hospitals across the country based on over 30 national performance measures reflecting errors, accidents, injuries and infections, as well as the systems hospitals have in place to prevent harm. Less than 30% of the approximately 3,000 hospitals reviewed nationwide earn its "A" grade.
"All of the credit for this achievement goes to our well-trained and caring staff," said Richard Keddington, CEO of Watertown Regional Medical Center. "An 'A' grade is a testament to the hard work being put in every day to create a place where the people of Watertown and the surrounding communities can come for safe and quality healthcare."
The Leapfrog Hospital Safety Grade is the only hospital ratings program exclusively based on hospital prevention of medical errors, infections and injuries. The Leapfrog Hospital Safety Grade is peer-reviewed, fully transparent and free to the public. Grades are updated twice annually in the fall and spring.
"Earning an 'A' Grade means Watertown Regional Medical Center made a true commitment to put patients first," said Leah Binder, president and CEO of The Leapfrog Group. "We congratulate the staff, clinicians, leadership, and Board that all had a role to play in this achievement."
In a time where national patient experience grades have gone down two years in a row, Watertown Regional Medical Center has continued to flourish. In addition to earning an 'A' grade from Leapfrog, the hospital also was named a Top 100 Rural and Community Hospital from The Chartis Center for Rural Health; was one of only 83 hospitals to be recognized by Healthgrades for both Outstanding Patient Experience and Patient Safety Excellence; and was named to Becker's 2023 Listing of Great Community Hospitals.
"These recognitions are something for our employees and community to celebrate," said Keddington. "Our team works tirelessly each day to protect our patients and provide care they can be proud of."
To see the safety grades of Watertown Regional Medical Center and other local hospitals, visit HospitalSafetyGrade.org and search by city/state or zip code. For more information about The Leapfrog Group and for access to patient tips for staying safe in the hospital, follow The Leapfrog Group on Twitter and Facebook or join their newsletter mailing list.
+++
About The Leapfrog Group
Founded in 2000 by large employers and other purchasers, The Leapfrog Group is a national nonprofit organization driving a movement for giant leaps forward for patient safety. The flagship Leapfrog Hospital Survey and new Leapfrog Ambulatory Surgery Center (ASC) Survey collect and transparently report hospital and ASC performance, empowering purchasers to find the highest-value care and giving consumers the lifesaving information they need to make informed decisions. The Leapfrog Hospital Safety Grade, Leapfrog's other main initiative, assigns letter grades to hospitals based on their record of patient safety, helping consumers protect themselves and their families from errors, injuries, accidents, and infections. For more, follow us on Twitter and Facebook, and sign up for our newsletter.
About Watertown Regional Medical Center
Watertown Regional Medical Center (WRMC) has been providing the residents of Dodge and Jefferson counties in southeast Wisconsin with excellent healthcare for over 115 years. By placing patients' needs first, services have grown to include Emergency, Primary Care, Women's Health, Orthopedics and Sports Medicine, Heart and Vascular, Neurology, Pulmonology, Ophthalmology, and many other services. Watertown Regional Medical Center is a joint venture between the Greater Watertown Community Health Foundation and ScionHealth. For more information and to see a complete list of the services offered, visit www.watertownregional.com.
Read All Posts