Healthcare Heroes | Lori Gerner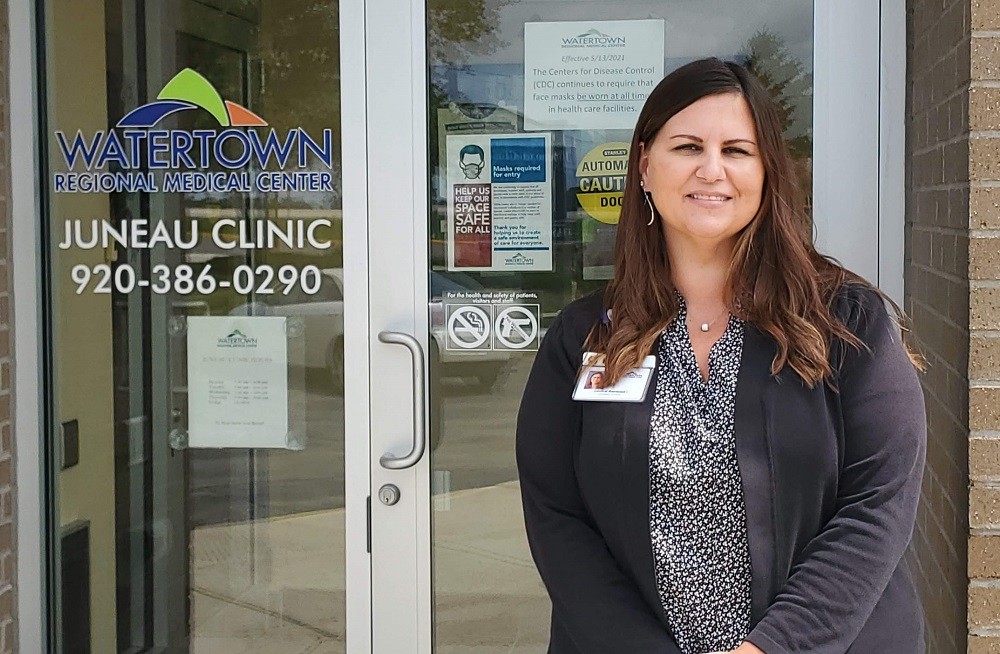 What is your official Title?
I am a Clinical Assistant at Watertown Regional Medical Center's Juneau Clinic where we offer primary care/family practice services, annual physical exams, vaccinations/immunizations, podiatry, x-ray, lab testing, physical therapy, and DOT physicals.
How long have you been at Watertown Regional Medical Center? Have you always been in the same position?
I've been working in the Watertown Regional Medical Center system for the past 12 years. I started as a "float pool" employee at the Johnson Creek Clinic and took a full-time position as a Clinical Assistant 11 years ago at the Juneau Clinic.
What do you enjoy most about working at Watertown Regional Medical Center?
I enjoy all of the opportunities to meet new people and being part of helping our patients get the care they need.
What was your inspiration for getting into healthcare?
My aunt worked at the hospital for many years as a physical therapist and she was one of my role models. I also have a compassionate heart and enjoy helping people.

What would you say to somebody wanting to get into your profession?
The opportunity to learn about the medical field is amazing. You also get to know a lot of people and their stories which are very interesting and provide a personal connection with your patients.

What do you enjoy doing when you're not at work?
When I'm not at the clinic, I enjoy traveling, spending time with my family, working on home projects, gardening, and crocheting.

What is your favorite place in the Watertown area?
I love visiting Riverside Park. It's one of the most beautiful parks I've ever seen and I have lots of memories there throughout the years.

What does working for a CMS "Five-Star" hospital system mean to you?
It's great to be part of a system that provides the best quality of care to our patients. It's also great that we accept most major insurances, including medicare/medicaid and Dean Health.

Why do you believe patients can Count on Watertown Regional Medical Center for quality care?
After working here for 12 years, I've witnessed countless times where employees have gone above and beyond for our patients and the positive reviews we have received from our patients shows their satisfaction with the care we provide.
Read All Posts