Healthcare Heroes | Lindsay Miers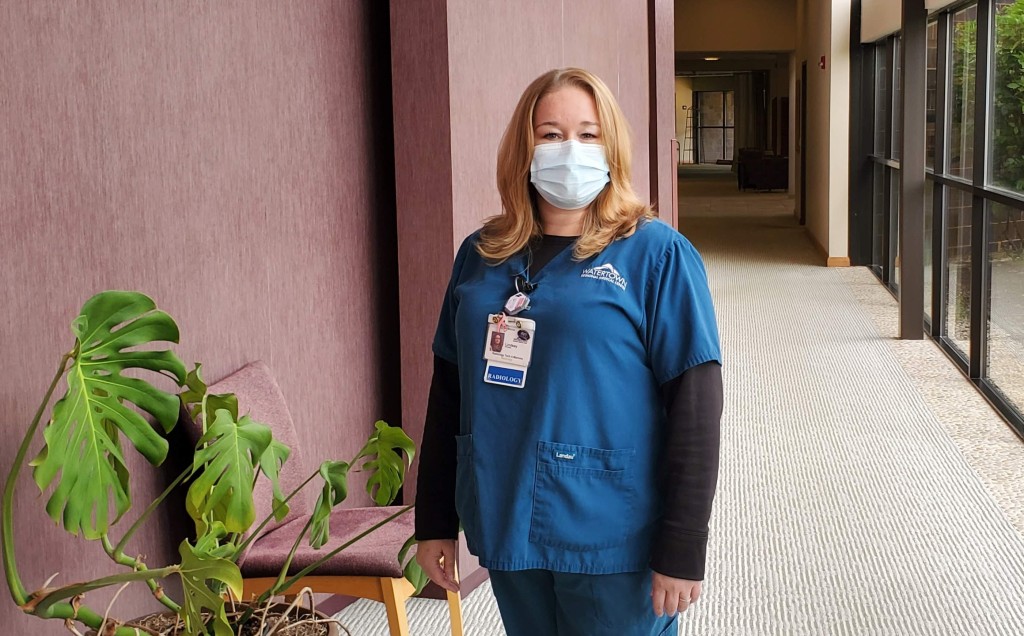 What is your official Title?
Mammographer (Radiologic Technologist) at the Center for Women's Health.
How long have you been at Watertown Regional Medical Center? Have you always been in the same position?
I've been at Watertown Regional Medical Center for 5 years and have been a Mammographer for my entire time here.

What do you enjoy most about working at Watertown Regional Medical Center?
I love the camaraderie I have with my co-workers and the other staff at WRMC. We have a fantastic team that is always willing to help each other out and we have fun while we're doing it.

What was your inspiration for getting into healthcare?
I have worked in healthcare since I was a teenager, but it was personal experiences that led to me becoming a Mammographer. After spending time in different aspects of healthcare, I decided to go to x-ray school. Upon graduating from x-ray school, I had my first mammogram, this exam led to extra images, ultrasounds, and a biopsy that was thankfully benign. In addition to that experience, I also had a breast reduction surgery many years ago. When I was looking for a job in x-ray, I decided to go into mammography, because I felt that with my history I could really relate to and empathize with my patients.

What would you say to somebody wanting to get into your profession?
I'd encourage anyone who wants to get into Radiology to do so. It has so many different modalities to choose from and you get to see and experience something new every single day!

What do you enjoy doing when you're not at work?
I enjoy spending time with my family, hiking, kayaking, and watching Mixed Martial Arts (MMA) with my husband.
What is your favorite place in the Watertown area?
I love PJ's Pizza and Subs, we order it for lunch in our department on a regular basis.

What does working for a CMS "Five-Star" Hospital mean to you?
It means safety matters to all of us. Our team goes above and beyond to make our patients time here is both comfortable and safe.

Why do you believe patients can Count on Watertown Regional Medical Center for quality care?
Our staff is kind and caring and here to serve the community. I say this as an employee and as a patient. Watertown Regional Medical Center is where I chose to bring my family even before I was started working here.
Read All Posts